Our Vision:
A Worshipping, Sharing, and Welcoming Community
St.David's Church is closed. Our services will resume on Sunday, September 1o at 11 am. We will adhere to COVID restrictions regarding masks and social distancing.
David's Place will continue to serve take-out meals. See details below!
 Masking is encouraged.
For info re other options, don't hesitate to get in touch with stdavids.office@ns.sympatico.ca
Our service is live-streamed on our YouTube channel, The Presbyterian Church of Saint David.
---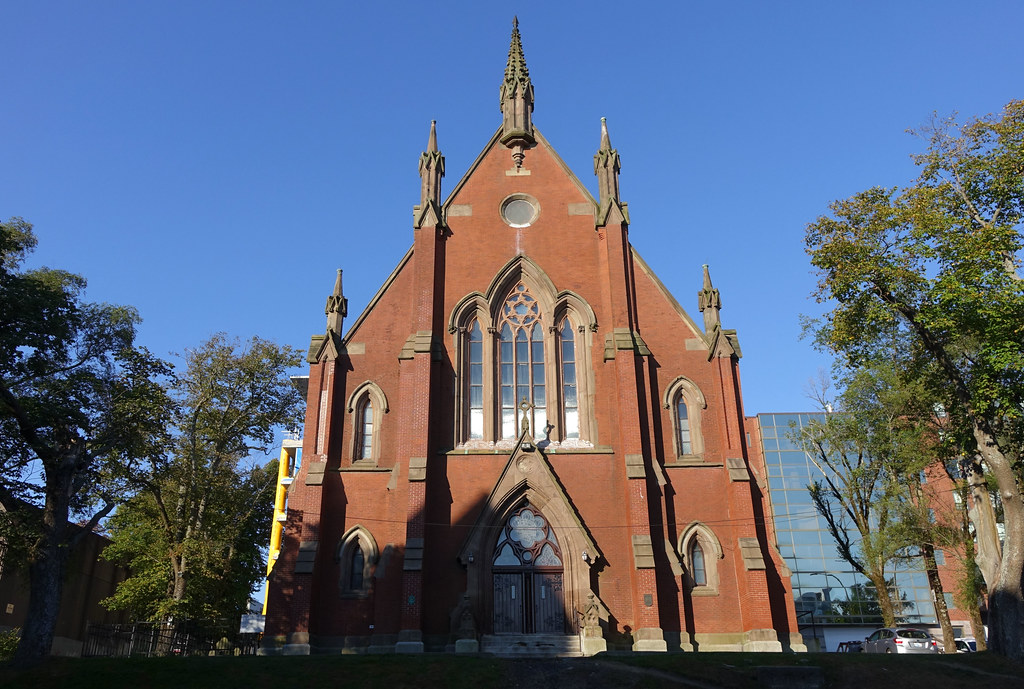 ---
---
David's Place is back!
We continue to offer generous, nutritious, and delicious lunches to those in our community every Friday from 10-12 pm.
The format has changed from sit-down meals to takeaway brown bag lunches (masking is encouraged). The bags will be filled with the main lunch item, muffin (a roll, biscuit, or cookies), juice, and fresh fruit. Tea and coffee will also be available.
We hope to see you there!
---
St. John's United is starting a Youth Group for youth in grades 7-12 that is open to everyone.  See the poster below for details.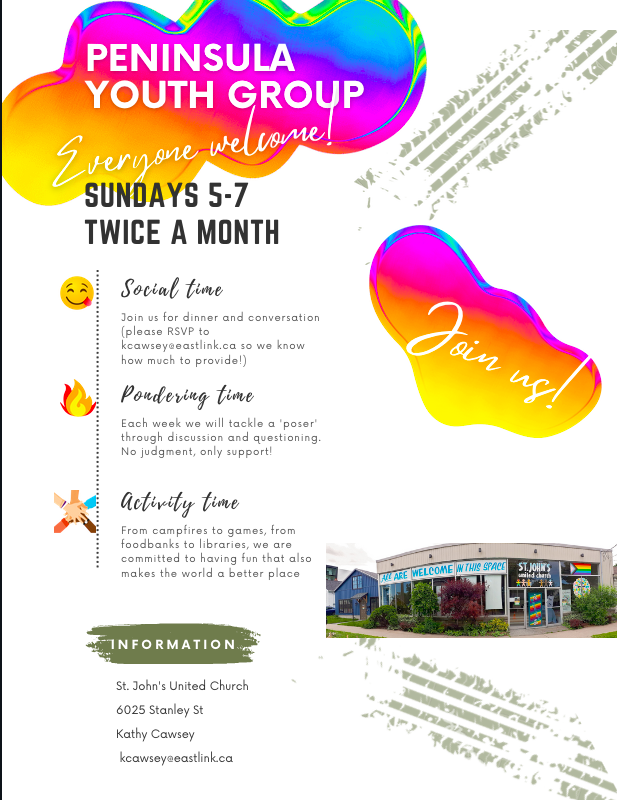 ---