WELCOME to our Sunday Service: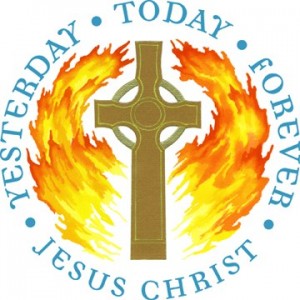 Nicholson Lectures 2015
Journeys into the Deep: Pilgrimage as Paradigm of Renewal!
Guest Lecturer: Dr. William S. Schmidt, Institute of Pastoral Studies, Loyola University Chicago
Two Lectures – open to the public (free admission)
·         Thursday, October 29 at 7:00 p.m.
Pilgrimage: Transformational Journeys as Contemporary Spirit Quest
·         Friday, October 30 at 2:00 p.m.
From Emmaus to Pentecost: Theology and Spirituality in Pilgrimage Mode
Location: St. Columba Chapel, AST Campus, 634 Francklyn Street, Halifax

About Dr. Schmidt
Dr. William (Bill) Schmidt is a German born Canadian, having resided for the last 23 years as Professor of pastoral studies at Loyola University Chicago. He has served as graduate program director for over 10 years at the Institute of Pastoral Studies of Loyola University Chicago, both for the degrees of pastoral counseling and spirituality. He is a former supervisor in Canadian pastoral contexts and is a Diplomate in the American Association of Pastoral Counselors. He serves as editor of the Journal of Spirituality in Mental Health, published by Taylor and Francis/Rutledge. His specific current academic and pastoral focus addresses the themes of contemporary pilgrimage as a resource for personal growth, transformation, and healing.
Dr. Schmidt will also be providing the homily during a chapel service on
Thursday, October 29
, at
11:45 a.m.
(Same location)

The Nicholson Lectures were established in the early 1980s in memory of Dr. C.M. Nicholson, who was Principal of Pine Hill Divinity Hall from 1946 to 1971. The memorial fund was established by the Pine Hill Alumni Association, which has committed itself to the establishment of permanent funding for the lectures. These lectures are offered annually and focus on the area of homiletics. The endowment income for the Nicholson Lectures is made available through the Board of Pine Hill Divinity Hall.
Excellence in Ecumenical Theological Education
Government of Canada Matches Donations to PWS&D towards Syria Crisis until December 31
Hello everyone,
This was just posted late yesterday. It outlines responses around – Pray, Learn, Act, Give,  including relief brought to refugees in Syria, Jordan, Lebanon (from donations to the 'Be a Peacemaker' campaign); refugee sponsorship; info about the situation and who is a refugee, and a resource from 2010 about refugees.
On the 
www.presbyterian.ca
website, front page, there is a link to the PCC Moderator's letter to the Prime Minister, sent last week, urging him to respond to the crisis. You may also search the website for the children/youth refugee study, produced a few years ago., 'Welcoming Refugee Friends to Canada.'
A bulletin insert is being produced, and more info to come from PWS&D.
Hope this helps. Let me know if you have questions,
Peace, Lara
On

October 19, 2015

, Vote:
Ecumenical Federal Election Resource
The 
Federal Election Resource 2015
 has been prepared by several ecumenical organizations in Canada to inform and challenge all who are participating in the 2015 federal election. It identifies a range of priority issues, offers sample questions you can ask of candidates, and provides links to resources where you can learn more about these particular issues.
"For people of faith, religious convictions are not purely a private matter. Values, justice principles and moral commitments inform all our actions. They guide us when we speak to politicians and when we vote on election day. Similarly, candidates representing political parties who arrive on our doorsteps or at our community centres speak from their principles and convictions when they ask for our votes.
Statements and questions are not necessarily endorsed by all organizations. All of us are committed to being non-partisan including in our engagement in the 2015 federal election. We encourage you to participate fully in this significant event, drawing on the deep wells of your faith, values and convictions to advance care for land, air and waters, affirm the life of all people, and work for justice and peace."
Karen Hamilton, The Canadian Council of Churches
Jennifer Henry, KAIROS: Canadian Ecumenical Justice Initiatives
Joe Gunn, Citizens for Public Justice
Jim Cornelius, Canadian Foodgrains Bank
Cesar Jaramillo, Project Ploughshares
Patricia Burton-Williams, Women's Inter-Church Council of Canada
Nancy Steeves, Church Council on Justice and Correction
A family that prays together derives strength, solace, and inspiration from that act of worship.  A prayer group will gather in the minister's study at 10 a.m each Sunday.  All are welcome to  join in this special time of fellowship.  If you have any requests for prayers, please pass them along to Rev. Stright or Valerie Macdonald.
The World Council of Churches maintains an Ecumenical Prayer Cycle website.
Note:  Bulletins are in  "BULLETINS" at right on this page
Copyright permission for lections and scriptures has been received through the Vanderbilt Divinity library project in the following terms.
Lectionary selections are reprinted from Revised Common Lectionary Daily Readings copyright © 2005. Consultation on Common Texts, Augsburg Fortress Publishers. Reproduced by permission.
Scripture texts are from the New Revised Standard Version of the Bible, copyright © 1989 by the Division of Christian Education of the National Council of the Churches of Christ in the USA. All rights reserved. Used with permission.