WELCOME to our Sunday Service: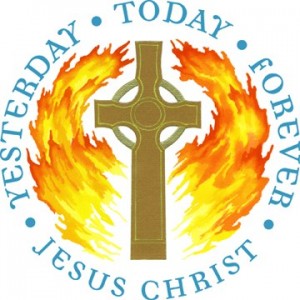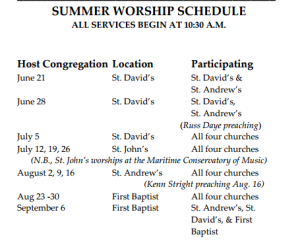 TRC Reflections
http://presbyterian.ca/healing/
Click on image to read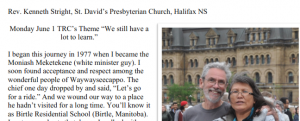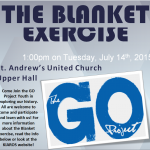 Aitken Scholar Event
A Hymn Tasting: Harvesting the Rich Heritage of Christian Hymnody
Join Aitken Scholar Garth MacPhee for an evening of hymn singing and reflections on the milestones of Western Christian Hymnody
July 8, 2015 at 7:00 p.m.
AST's St. Columba Chapel, 634 Francklyn Street, Halifax
About Garth MacPhee
Garth is a native Nova Scotian and a graduate of Church Music at McGill University (M. Mus, 2006), where he studied organ with John Grew and Dr. William Porter. He brings 25 years of experience as a professional church musician. He has served as Music Director at St. George's Round Church in Halifax, NS, and St. John the Divine in Victoria, BC; as well as St. John the Evangelist and Temple Emanu-El Beth Shalom in Montreal, QC. While in Montreal, he studied choral conducting with Michael Zaugg and voice with the late Jan Simons. In addition to his liturgical work at St George's, including the training of the adult and children's choirs, Garth has also served as the music coordinator for St George's YouthNet, which offers after-school programmes to inner-city youth. Garth is the Musician in Residence for the Anglican Formation Program at the Atlantic School of Theology, playing for the weekly Eucharist and giving private voice lessons to Anglican postulants.
The event is free and open to the public. All are welcome.
**
**
 **
Heart Garden Planted at Saint Davids
A family that prays together derives strength, solace, and inspiration from that act of worship.  A prayer group will gather in the minister's study at 10 a.m each Sunday.  All are welcome to  join in this special time of fellowship.  If you have any requests for prayers, please pass them along to Rev. Stright or Valerie Macdonald.
The World Council of Churches maintains an Ecumenical Prayer Cycle website.
Note:  Bulletins are in  "BULLETINS" at right on this page
Copyright permission for lections and scriptures has been received through the Vanderbilt Divinity library project in the following terms.
Lectionary selections are reprinted from Revised Common Lectionary Daily Readings copyright © 2005. Consultation on Common Texts, Augsburg Fortress Publishers. Reproduced by permission.
Scripture texts are from the New Revised Standard Version of the Bible, copyright © 1989 by the Division of Christian Education of the National Council of the Churches of Christ in the USA. All rights reserved. Used with permission.