This Week (17-Nov-2019)
9 am Early Service
11 am Sunday Service
Tuesdays at Saint David's
From 12- 2 each Tuesday the Sanctuary will be open
for a time of rest,relaxation or prayer.

Agape Rainbow Group is a new venture in Bible study approved by Session and organized by Barend Kamperman for the LGBTQ community. It began November 6 and continues through November on Wednesdays, 5-6 p.m. at Saint David's.
Sunday, November 17 – Following the service, parents and others interested in ministry with young families will gather to continue to make plans for the Christmas Season.
Sunday, November 17, 7:30 p.m. Galileo Baroque Choir under the direction of Andrew Pickett will present a Concert of Baroque Masters at The Presbyterian Church of Saint David. Tickets $20 regular/$10 seniors, students, unwaged.
Calvin Presbyterian Church is hosting a Ham & Bean/Chili Supper on Saturday, November 23rd. 3311 Ashburn Avenue, Halifax. Take-out Pick-up between 4:00 – 4:30 pm  and Dine in between 5:00 – 6:30 pm. Price is $10 and includes dessert and tea/coffee. To order tickets, call or text Pam MacFarlane at 902 489 7874
Felicem Chordis presents: The Togni Consort  Featuring: Janelle Lucyk soprano, Hilary Allister mezzo soprano, Kerry Bursey tenor/lute, David Piper bass Jeff Reilly bass clarinet .  Peter-Anthony Togni composer  Sunday November 24th at 4 pm Saint David's Presbyterian Church $20 advance (tickethalifax.com), $25 at the door.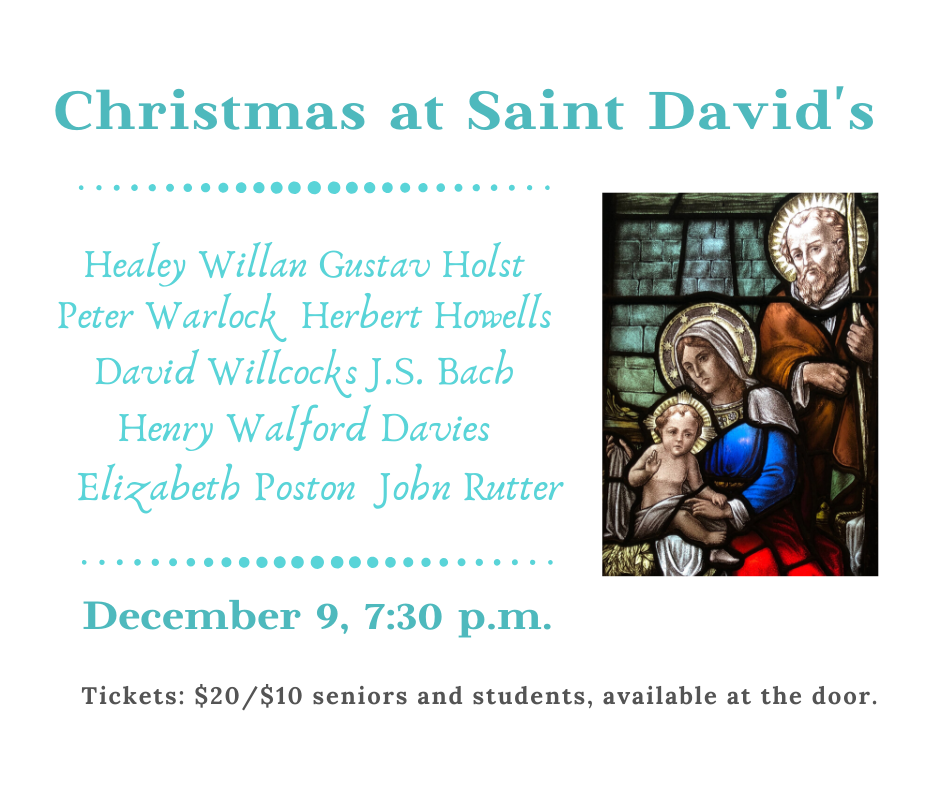 The World Council of Churches maintains an Ecumenical Prayer Cycle website.
Note:  Bulletins are in  "BULLETINS" at right on this page
Copyright permission for lections and scriptures has been received through the Vanderbilt Divinity library project in the following terms.
Lectionary selections are reprinted from Revised Common Lectionary Daily Readings copyright © 2005. Consultation on Common Texts, Augsburg Fortress Publishers. Reproduced by permission.
Scripture texts are from the New Revised Standard Version of the Bible, copyright © 1989 by the Division of Christian Education of the National Council of the Churches of Christ in the USA. All rights reserved. Used with permission.