COVID 19 UPDATE
Following direction from the Public Health authorities, services are cancelled for at least the next two weeks.  We will re-evaluate after March 29.
David's Place is also closed for the foreseeable future.
Grace and peace to you from our Lord Jesus Christ!
With our sisters and brothers in Christ all over the world, we are
trying to figure out how to be church without walls. We know that the church is more than a building, but we also know that gathering together in worship is central to our identity and mission as the people of God. We miss seeing one another and singing and praying together in person. But for now the physical distancing is essential and so we seek other ways of connecting.
To that end, some of us are in process of figuring out how to use Zoom, an online meeting mechanism, to gather at least those of us who are on the internet for virtual worship. This is taking some time (at least for me!) to set up in a way that will be worshipful and meaningful. We hope to have it ready for next week, April 5, as it seems likely we will still not be able to worship in our lovely sanctuary by then. Session will meet via e-mail in the next couple of days to deal with that matter. Stay tuned.
In these trying days, the lectionary readings seem spot on with their
themes: last week with Psalm 23 and this week with Psalm 130 which is both lament and an expression of hope. Ezekiel 37:1-14 offers the
prophet's vision of the valley of dry bones, representing the ancient
people of Israel languishing in exile, feeling cut off from God, and
given the promise that God will breathe new life into them and restore them. And John's Gospel gives the ultimate image of new life as Jesus raises Lazarus from the dead. In all of these, the difficult and
frightening situations of life are acknowledged but throughout is the
presence of a caring God who is able to make all things new. I offer the attached prayers and reflection in the Name of God who makes us, Christ who loves us, and the Spirit who guides and nurtures us.
Know that you are daily in my prayers. If I can be of help in any way,
please let me know. I am well and able to get out for groceries and
walks, so am available to bring necessary items to your door.
Wishing you courage, health and good humour through these days.
Peace,
Iona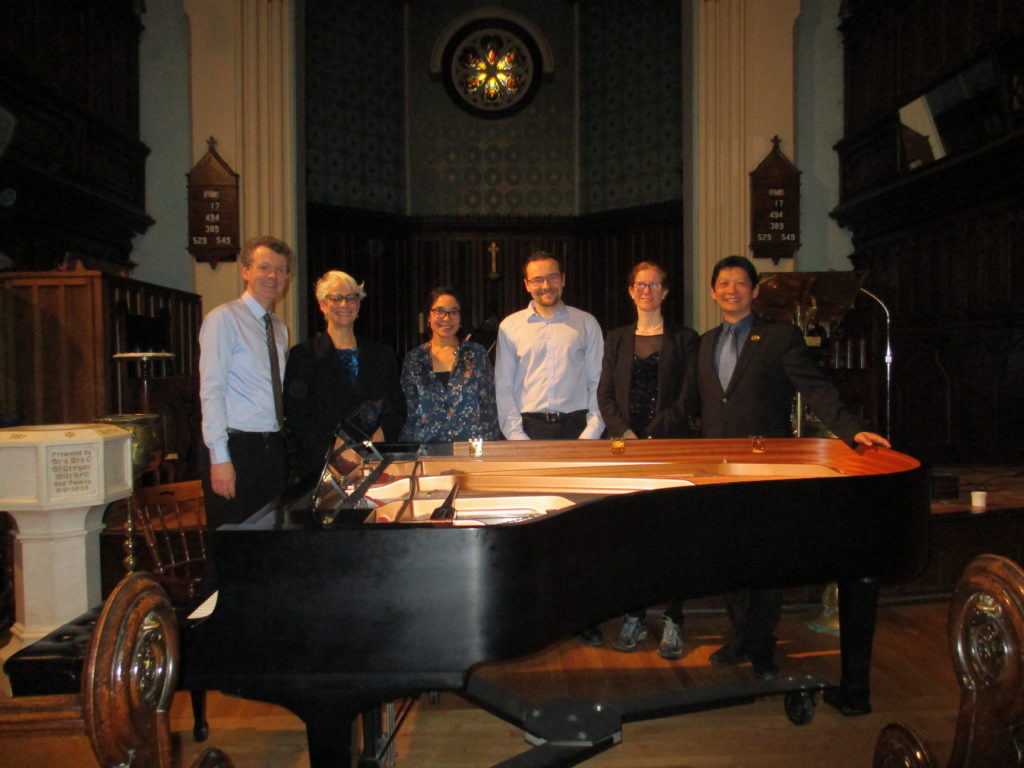 The World Council of Churches maintains an Ecumenical Prayer Cycle website.
Note:  Bulletins are in  "BULLETINS" at right on this page
Copyright permission for lections and scriptures has been received through the Vanderbilt Divinity library project in the following terms.
Lectionary selections are reprinted from Revised Common Lectionary Daily Readings copyright © 2005. Consultation on Common Texts, Augsburg Fortress Publishers. Reproduced by permission.
Scripture texts are from the New Revised Standard Version of the Bible, copyright © 1989 by the Division of Christian Education of the National Council of the Churches of Christ in the USA. All rights reserved. Used with permission.