Services are held on Sunday at both 9 am (communion) and 11 am
      Nov 27   Advent 1   Waiting – with hope
      Dec 4     Advent 2     We welcome the Rev. Dr. Richard                                                             Topping to both the 9 and 11 am services
      Dec 11   Advent 3    Surprised by Joy   Christmas                                                                        Communion and White Gift Service
      Dec 18   Advent 4    A love Story
      Dec 18   Choir Concert at 3 pm
      Dec 24   Christmas Eve services at 4 pm and 7 pm
      December 25    One service only at 11 am
      January 1 one service only at 11 am
6:00 pm December 3
Rev Darlene Young Community Dinner
The GayHalifax community dinner is an opportunity for the community to give back to the community at the Holiday Season. It is an time for the community to help people have a holiday meal. We invite one and all to the dinner for a turkey and ham full course dinner on us. We do accept donations at the door for The Manna for Health Food Bank. So feel free to come and enjoy a warm meal donated by the community. Saint Andrew's United Church, 6036 Coburg Rd., Halifax, Nova Scotia
Want to learn more about eating over the Holidays ? You may want to join us For Holiday Eating Survival Guide !!  Learn strategies on how to eat better and stay active over the holidays, including mindful eating, making better food choices and ways to make your favorite recipes healthier.
Friday, December, 2nd 1:30 pm to 3:00 pm at the Halifax North  Memorial Public Library.  Please call 902-460-4560 to register for Holiday Eating Survival Guide.
Your Community Health Team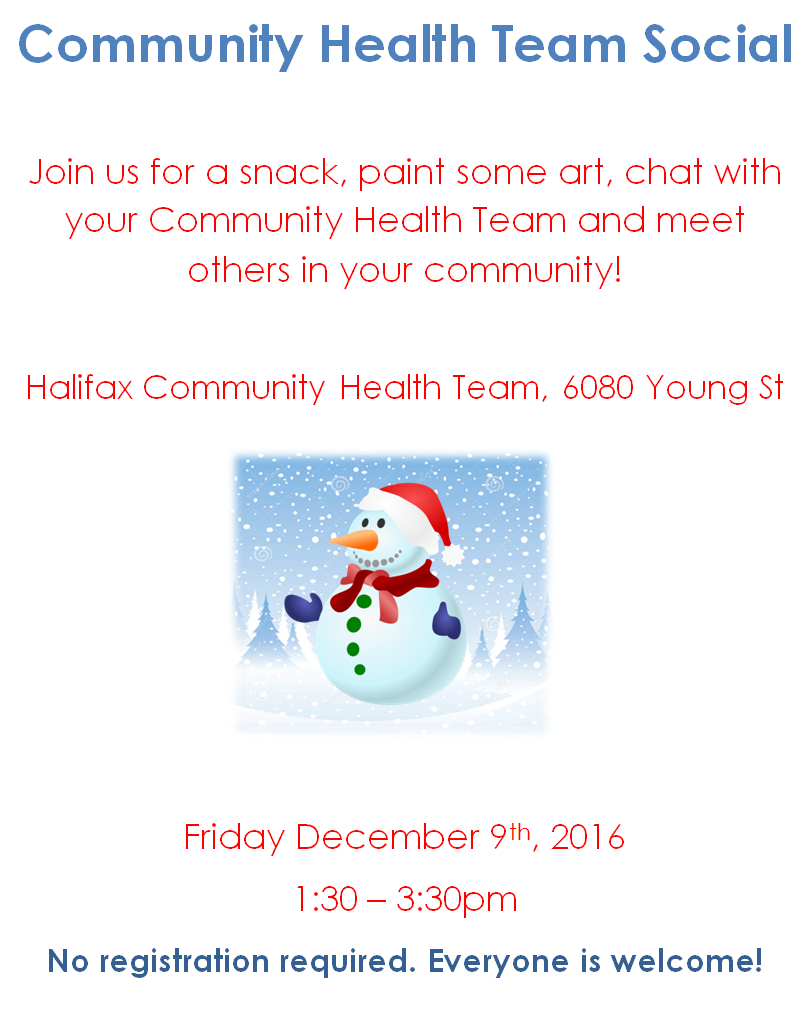 Fall Newsletter is now online
Founded in 1975
Dedicated to the Study of Presbyterian and Reformed History
2016 Annual Conference
 

A family that prays together derives strength, solace, and inspiration from that act of worship.  A prayer group will gather in the minister's study at 10 a.m each Sunday.  All are welcome to  join in this special time of fellowship.  If you have any requests for prayers, please pass them along to Rev. Stright or Valerie Macdonald.
The World Council of Churches maintains an Ecumenical Prayer Cycle website.
Note:  Bulletins are in  "BULLETINS" at right on this page
Copyright permission for lections and scriptures has been received through the Vanderbilt Divinity library project in the following terms.
Lectionary selections are reprinted from Revised Common Lectionary Daily Readings copyright © 2005. Consultation on Common Texts, Augsburg Fortress Publishers. Reproduced by permission.
Scripture texts are from the New Revised Standard Version of the Bible, copyright © 1989 by the Division of Christian Education of the National Council of the Churches of Christ in the USA. All rights reserved. Used with permission.