Services are held on Sunday at both 9 am (communion) and 11 am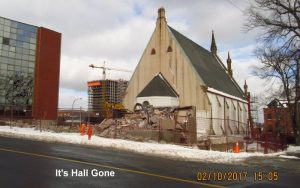 Forwarded Message
Subject: On Line Lay Education course offerings
Date: Wed, 4 Jan 2017 10:35:41-0500
From: John Henderson <henderson.johncharles@gmail.com>
Hi All
Hope you had a wonderful Christmas celebration and welcomed in the New Year with expectation. Please circulate this e mail to all the congregations in your Presbytery asking them to consider advertising in their weekly bulletins Jan 8 and 15th. – Thanks
Want to deepen your understanding of the Christian Faith. Two new six week on line courses can help.
The Gospel of John given by Dr. Frank Kovaks Jan 16 – Feb 27
The Truth and Reconciliation Commission's Calls to Action and Me! Led by David Phillips March 6th – April 17th.
To register and read the course descriptions go to www.knox.utoronto.ca and click on study at Knox/ Non degree/ lay education/certificate programs, learn more.
Thanks John Henderson Coordinator of Continuing Education
 

A family that prays together derives strength, solace, and inspiration from that act of worship.  A prayer group will gather in the minister's study at 10 a.m each Sunday.  All are welcome to  join in this special time of fellowship.  If you have any requests for prayers, please pass them along to Rev. Stright or Valerie Macdonald.
The World Council of Churches maintains an Ecumenical Prayer Cycle website.
Note:  Bulletins are in  "BULLETINS" at right on this page
Copyright permission for lections and scriptures has been received through the Vanderbilt Divinity library project in the following terms.
Lectionary selections are reprinted from Revised Common Lectionary Daily Readings copyright © 2005. Consultation on Common Texts, Augsburg Fortress Publishers. Reproduced by permission.
Scripture texts are from the New Revised Standard Version of the Bible, copyright © 1989 by the Division of Christian Education of the National Council of the Churches of Christ in the USA. All rights reserved. Used with permission.